Apprentice James : Chapter 4
Ordination
Master Cox had great affection for Apprentice James. The young man had shown incredible obedience and patience through his initiation period, doing whatever was necessary to satisfy the needs of his superiors. Not only did he have a beautiful face and a strikingly beautiful body, but he had the spirit of a true submissive. An absolute necessity to be ordained into the Order.
When the time ...
Read more
When the time came for Apprentice James to receive his final achievement, Master Cox was honored to be able to be the one to sanctify him into the Masonic brotherhood.
Master Cox brought the young man into the ceremonial chamber he'd come to know well, bathed in white light and filled with a sense of purpose. He removed his clothing, stripping him of his shirt and tie, leaving him clad only in the bright glow of the room. His body looked angelic, ready to receive his place in the Order and be eternally connected to Master Cox and the other leaders.
When Master Cox removed his clothes, his lean, muscular frame stood tall and strong. His olive skin contrasted with James's beautifully, dusted with a soft pattern of hair on his chest and stomach. James dropped to his knees, placing himself once again eye to eye with the older man's massive, thick cock.
Apprentice James took both hands wrapped around the meaty member, stroking it and feeling it's power between his fingers. He understood that it contained not only the capacity for great pleasure, but it was both the source of life-giving seed and masculine authority. He worshiped it. He loved it. And as he took it into his mouth, he savored the familiar taste of his master.
Master Cox rocked his hips back and forth slowly, teasing the head of his cock with the tongue of the submissive young man. The warm, wet channel that he was able to explore was truly a gift. He knew it was his right and his place to feed the young man his member, but his connection with Apprentice James made it all the more special.
He looked down at the beautiful blue eyes of his boy, seeing his passion for him reflected back in the crystalline pools. He knew he was ready to receive him, and he wasted no time in making it so.
Leaning back on the nearby bed, Master Cox laid down, making himself comfortable as Apprentice James mounted himself on top. The young man deftly maneuvered his legs around Master Cox's body, feeling the warm, rigid shaft of his manhood resting beneath him. Even outside of his body, it felt incredible up against his hole.
He wanted to be connected with him again, to feel his manhood pierce his flesh and become one with him. He felt bigger and stronger whenever Cox was inside him, and coursing with purpose whenever he left his seed behind.
Apprentice James looked to Master Cox for permission, which Master Cox gave with a subtle yet eager nod. James, knowing what to do implicitly, relaxed his sphincter as he felt the hard end of the older man's member push against his body. Without too much pressure, he felt it move deep inside him, filling him up and stretching him out as it had done before.
Apprentice James let out a sigh of relief. As much as it could hurt, he was happier with it in him than without. He settled himself down, feeling the massive balls of the older man pressing up against his buttocks, signaling that he had taken him down completely. He was so grateful to be there at that moment. And once Master Cox began thrusting into him, wave after wave of pleasure surged through his body.
Master Cox felt the boy grip him from inside. He was practically massaging him with his hole, working out a load that would surely leave him filled. He didn't want to rush it, but he knew that Apprentice James had earned his place in the brotherhood. All that was left was to seal him with a deep, penetrating insemination…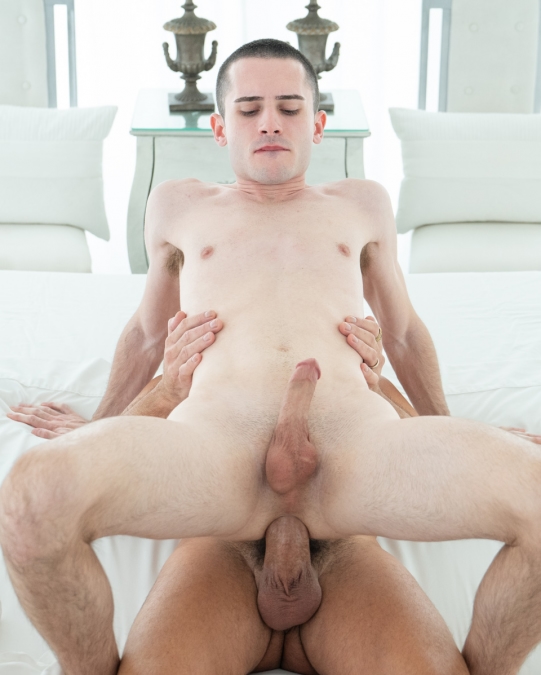 Master Cox is a handsome man with summer-tanned skin and a dark mustache. Despite his title and position in the Order, he doesn't appear immediately threatening or intimidating. In fact, he has the look of a regular dad. For the inductees, he looks like someone they might have met in life. He could be a teacher, an office manager, a future boss, or even the parent of one of their friends. At any other moment, he might disappear into the background of his suburban life, another face in a sea of handsome older men. But here, in the Temple of the Masons, he is imbued with power and authority that all inductees recognize.