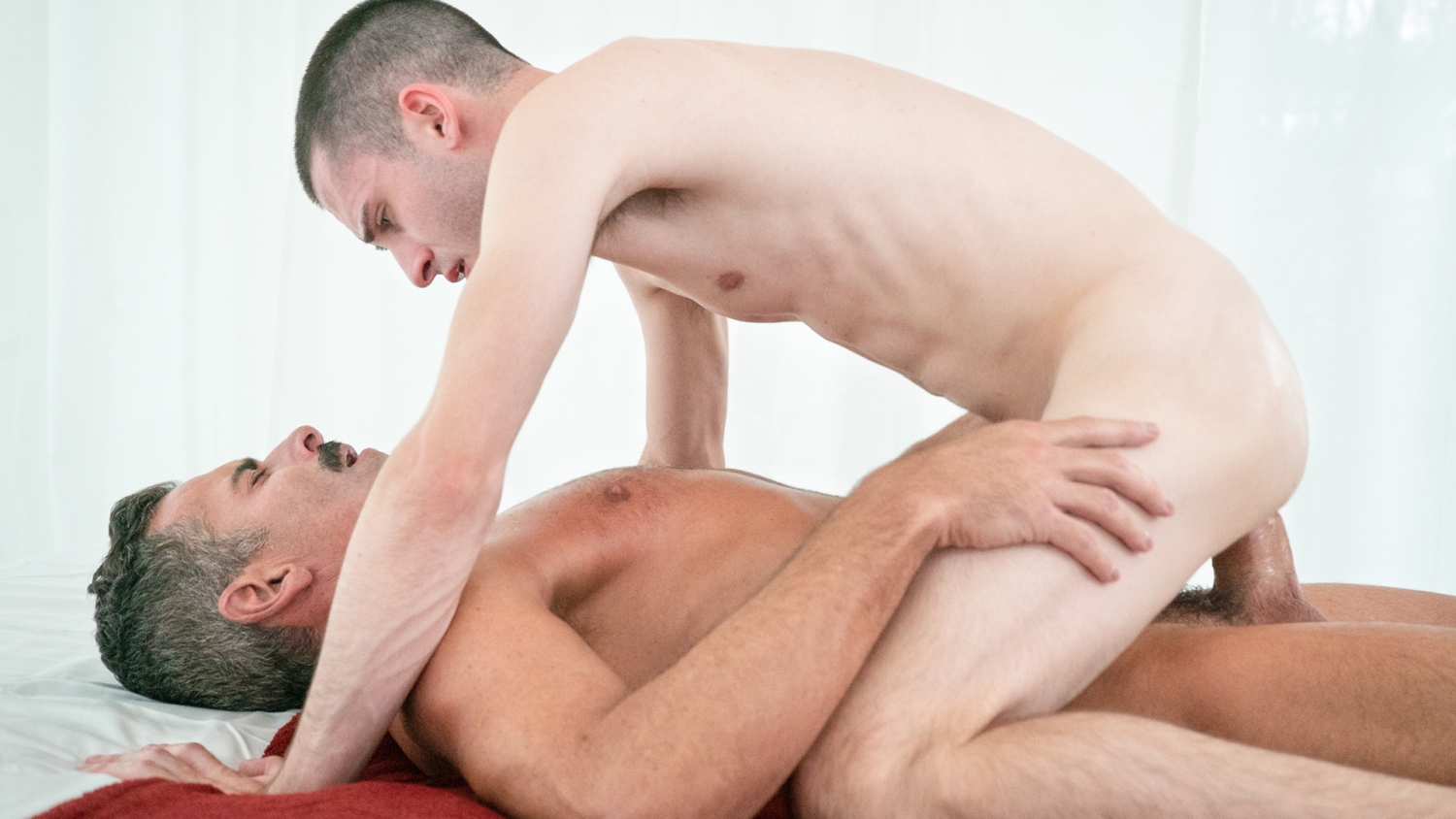 APPRENTICE JAMES : Chapter 3
The Covenant
Oliver did as he was told. Obediently, he stripped down completely and put on the ceremonial robe. It was big and loose hanging on his body, clearly not made for him. As he tried to balance it on his shoulders, he wondered how many others had worn this exact garment, and how many others had done what he was about to do.
He'd barely spoken ...
Read more
He'd barely spoken a handful of words to Master Cox, but already the older man had touched his body, handled his genitals, and even been inside him. Sex with him was part of the requirements of the Order, but Oliver did not mind.
He found himself unusually drawn to the older man, both in his authority and his appearance. He reminded him of the men he knew growing up. Fathers of friends, friends of his father, neighbors, etc. Even being a stranger, disconnected and unknown from his life or any sentimentality, there was something familiar about him that gave him comfort.
Crawling into the ceremony room on all fours, he lowered himself below the older man. Master Cox sat on the edge of a large bed, draped in a red altar cloth. Master Cox was dressed in all white, even down to his tie. Everything felt so formal and so ritualized. It sent a tingly feeling up Oliver's spine, a sort of out of body experience as he walked through the motions he was told to follow. He knew this was important, so he gave it his entire attention.
When Master Cox told him to wash his feet, he didn't hesitate or think twice of it. Everything about the moment served to remind Apprentice Oliver that his place was submissive and subservient to Master Cox. And he did so with full faith.
Once he was finished, Master Cox stood him up, manipulating the material that hung over Oliver's body until it fell down around him. The boy stood naked, exposed and vulnerable, pressed against the fully suited older man. Oliver's cock began to stiffen, rising as he felt the moment of consummation approach.
It was very vaguely explained to him the purpose of the covenant ceremony, but he knew he had to give himself to the Order and to Master Cox as if he was making an eternal bond. The only thing he could equate it to was a wedding. And as such, he knew this meant giving his body over completely.
Master Cox took off his jacket, ordering Oliver to his knees. Within seconds, he pulled out his cock for Oliver to begin to suck. It was a big, thick, veiny member with a low hanging set of large testicles. Seeing it close, Oliver was impressed with its size. He remembered how it felt moving inside him, but strangely, he never really saw it.
Something about Master Cox just made him want to serve him. Looking up at his light salt and pepper sprinkling of chest hair, his masculine face with his dark mustache, and his paternal, soft eyes, he wanted to be taken. He felt it deep in his loins that he needed to be filled and fucked. He passionately and thoughtfully worshipped and sucked Master Cox's member, all the while anticipating the moment when it would be back inside his hole...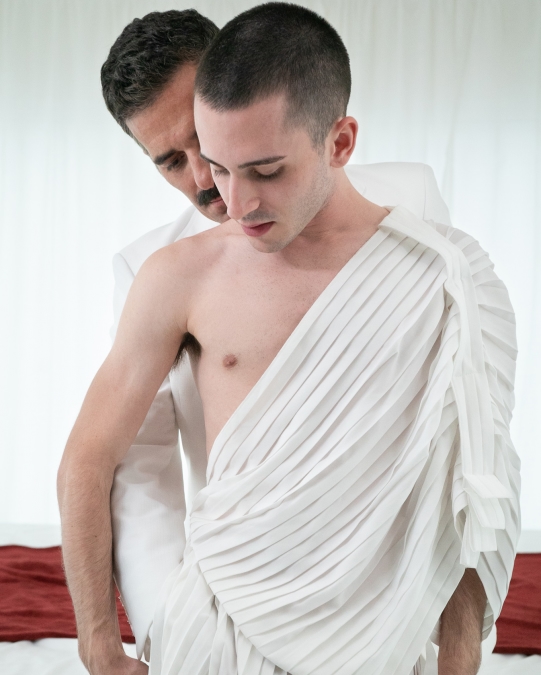 Master Cox is a handsome man with summer-tanned skin and a dark mustache. Despite his title and position in the Order, he doesn't appear immediately threatening or intimidating. In fact, he has the look of a regular dad. For the inductees, he looks like someone they might have met in life. He could be a teacher, an office manager, a future boss, or even the parent of one of their friends. At any other moment, he might disappear into the background of his suburban life, another face in a sea of handsome older men. But here, in the Temple of the Masons, he is imbued with power and authority that all inductees recognize.