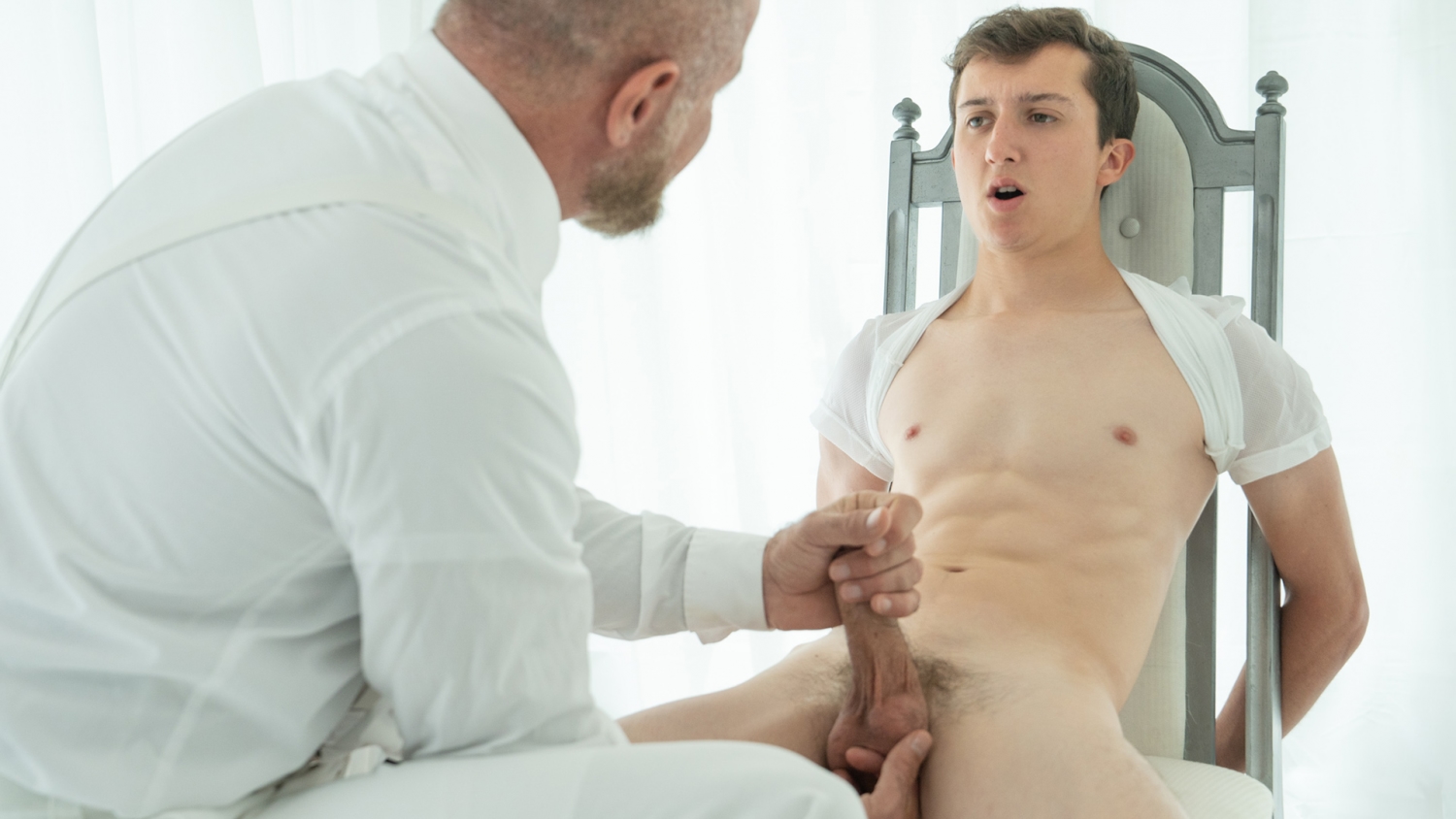 APPRENTICE ANDRAM : Chapter 1
The Interview
Jack was unsure of himself as Master Kamp asked him to disrobe. He'd done so before for doctors and other professionals, but Master Kamp was an authority of a different kind. Jack didn't know what the older man would ask of him, but he knew it was part of his journey into the Brotherhood to be obedient and compliant.
Standing in his ...
Read more
Standing in his sheer white undergarments, exposed and vulnerable, his heart raced with anxiety and, to his surprise, excitement. Something about Master Kamp seemed to send urges buried deep within to the surface. And as Master Kamp proceeded to tie his hands behind his back, he became helpless to those urges.
Master softly knotted the white rope around Jack's hands, securing them behind the back of the tall chair the young man was sitting on, leaving his chest exposed and lap open. As he began to probe him with questions of his sexuality and honesty, Jack found himself unexpectedly aroused.
The situation was only made worse as Master Kamp grazed his inner thigh with his hand. Jack could detect the slightest hint of cologne on the older man's body, wafting toward him as he moved in closer. Kamp's hand was strong and firm, but his touch was as light as a feather over his delicate flesh.
The tips of his fingers were surprisingly smooth. Jack expected the older man to have weathered hands, rough to the touch and unpleasant. Instead, Jack's cock began to stand on end from the tickling sensation it provided, exposing him even more than he already was.
With a full erection beneath his undergarments, it was hard for Jack to deny his attraction to men. At least, to Master Kamp.
The older man didn't seem to pause. Sitting confidently and powerfully in his white shirt, pants, and tie, his angelic dress belied his more devious agenda. Master Kamp teased the boy's loins by placing a finger in the front slit of his underwear, caressing the shaft of the vulnerable young man before pulling his erection out through.
Jack could hardly breathe. He was sweating profusely, afraid of what would come next, but also desperate for it not to stop. He'd never felt someone handle his cock like that before, and seeing it throb with excitement in the grip of the older man made him feel things he never had before.
Jack's breathing intensified, his heart quickened, and he could hardly think about anything other than his lust for the handsome bearded leader.
Master Kamp poured some oil on his member, making it slick with slippery fluid, stroking him and making him writhe in pleasure. Jack couldn't move much with his hands tied behind his back, but he felt every sensation from the top of his cock outward. His toes curled and his hole clenched. And soon, he was nervous he was not going to be able to take any more of the older man's pleasurable torture.
Master Kamp could see Jack getting close to climax, but he wasn't prepared to let him off the hook so easily. Having seen what the boy's manhood could reveal, he wanted to explore another test of his desire. And to do so, he knew he would have to open up his hole…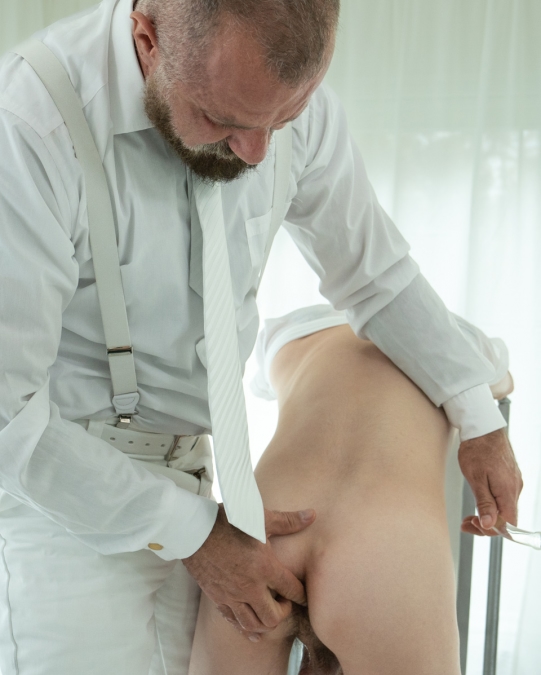 Apprentice Andram knows very little about himself, let alone the secret, elusive rituals and practices of the Brotherhood. He longs to find a place in among the ranks of the older superiors, but must first discover himself and his own desires.